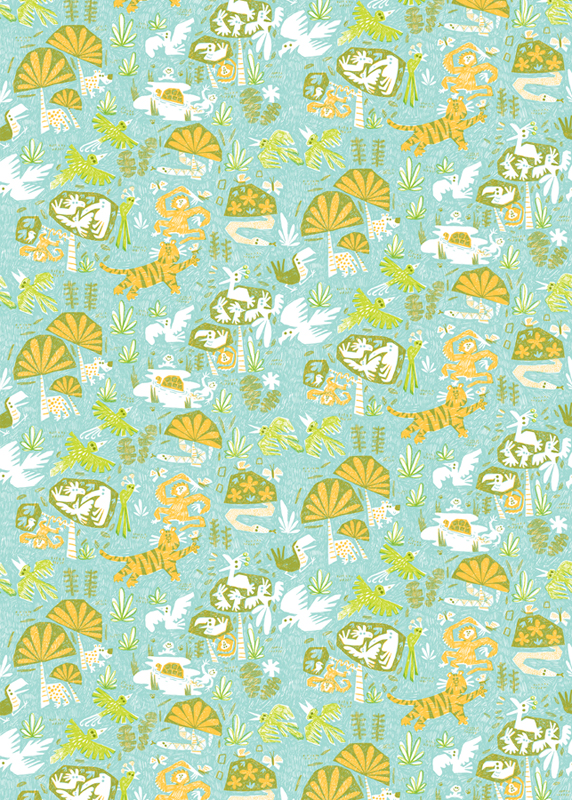 Wild Times
Art Angels
Double sided gift wrap design for
Art Angels Publishing
, printed in two colours to represent day and night in the jungle. This busy design is bursting with colour and energy and is sure to liven up that last minute gift for someone special!
Available in many gift shops. Contact
Art Angels Publishing
for wholesale information on this product and many other bits of eye candy.